Are you sick of coffee-filter flower crafts around here yet?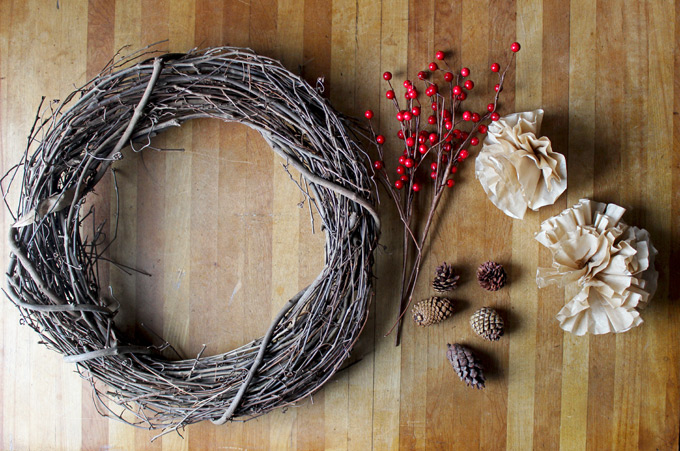 GOOD, ME NEITHER.
As I mentioned in my last coffee filter flower wreath post, I had another wreath to share with y'all but I couldn't find my damn camera cord to upload all of the photos. Good news: I found it. Bad news: My computer has 4,459 more photos it has to hold in its memory and I think it is slowly (and I literally mean slowly) starting to turn on me. Actually, let me add "new MacBook Pro" to my Christmas list really quick…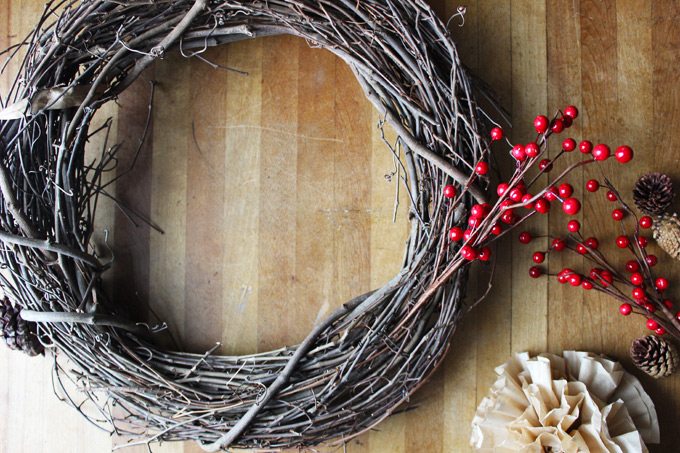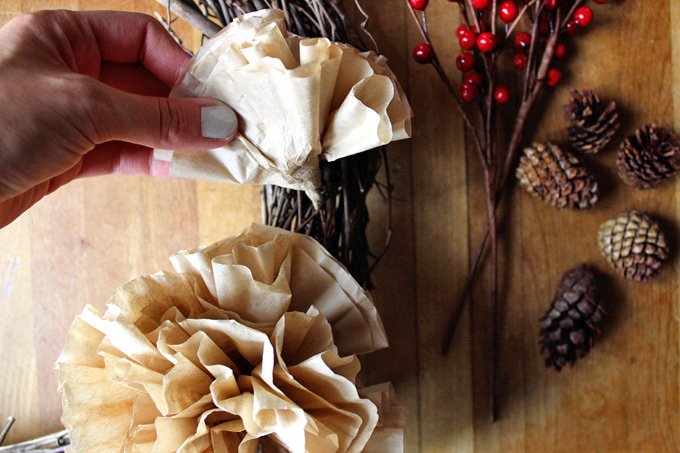 Okay, done. Is it weird that I really want to send my list to Santa in that big red mailbox at Macy's?! You know, the one I saw when I was totally out shopping for other people. I haven't bought myself anything, really.
(I am a total liar and I feel really bad about it.)
Anyways, back to this crazy easy beautiful wreath. I have always loved the rustic look of grapevine wreaths, and with a thousand few coffee filter flowers lying around, plus some cinnamon-smelly pinecones and branches of holly from Michaels, I couldn't wait to plug in my glue gun and get this wreath party started.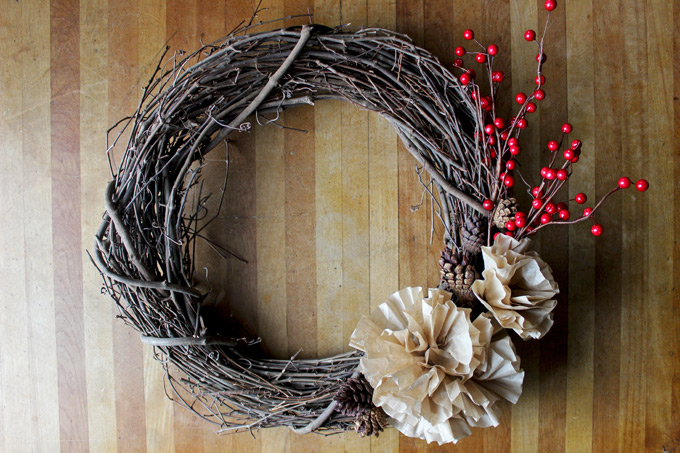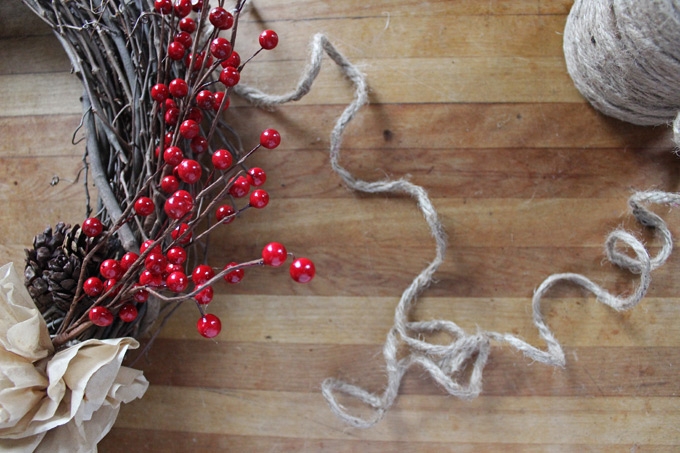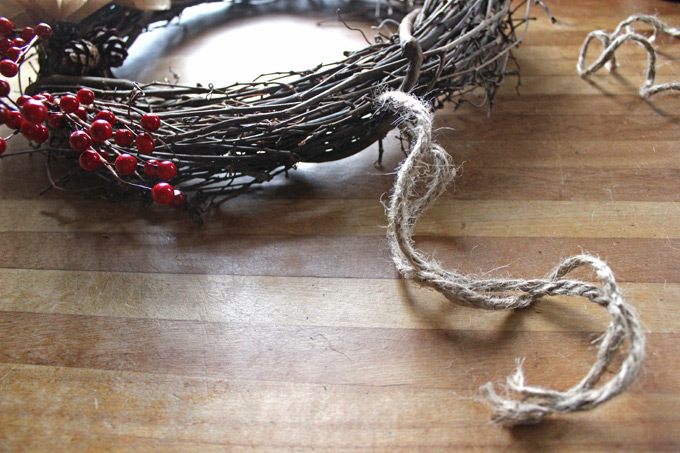 Which is the total opposite feeling I'm having towards this Christmas shopping party that needs to happen right after I post this. Glory to Amazon Prime!
Easy Holiday Wreath
What You'll Need:
One grapevine wreath
Coffee filter flowers (I used two medium-sized flowers but you could use more!)
Two-three springs of fake holly
Mini pinecones
Glue gun
Twine/string to hang
Directions:
Weave springs of holly into the grapevine wreath, wherever your heart desires. I chose to put mine on the side for an off-set look.
Using your glue gun, dab a bit of glue on the bottom of your coffee filter flowers (on the "stem" and if need be, a bit on the bottom layer of the flower as the "hole-y" nature of the grapevine wreath makes gluing certain things difficult) and press into branches of wreath.
Take your mini pinecones and decide where you want to place them on your wreath. Once you have the design you'd like, glue them into the wreath using your glue gun.
Take a piece of twine or string and loop it around one or two branches at the top of the wreath. You can hang outdoors, but due to the fragile nature of the coffee filter flowers (read: one rainstorm and they are done for it) I chose to hang mine in the living room/kitchen/family room. (We have a small apartment! :) )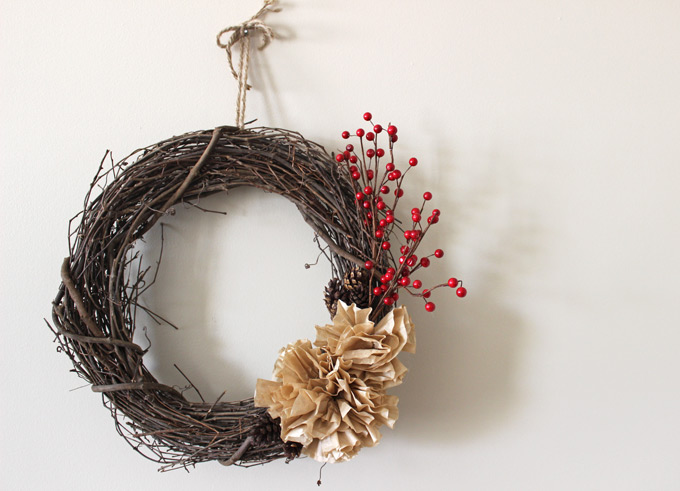 Ta-daaaaaa! You just made yourself a holiday wreath. Now go eat some Christmas cookies, because dammit, you deserve it.