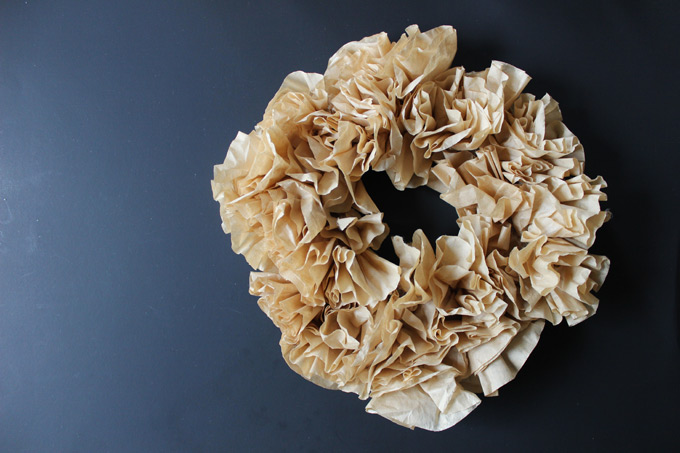 For those of you who read my coffee filter flower post, I'm picturing that your apartment is like mine and covered in more than necessary amount of crinkled, cute little paper flowers. Because seriously…once you start making them and realize within three folds of a coffee filter that by golly, you are a freaking crafting genius, it is really hard to stop. Same goes for things like yarn pom poms and fabric flowers. Can't stop won't stop.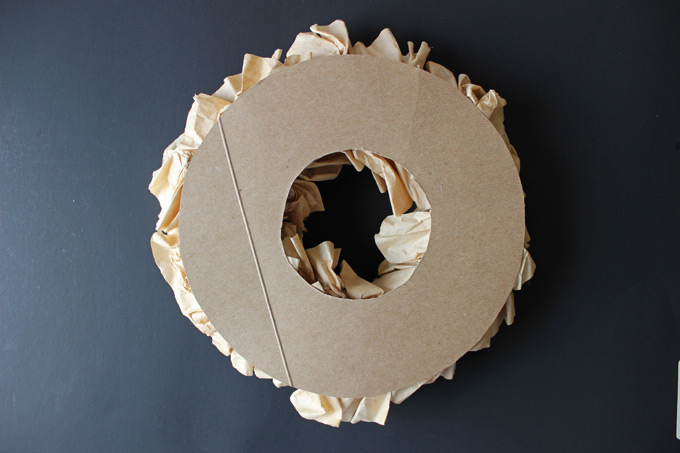 However, for those people who, well, have to live with us crafting geniuses…it can be kind of a mess.
But don't worry, friends/roommates/husbands/wives/parents/siblings/dogs…we totally have a plan for all of this. Really.
HOW ABOUT SOME RUSTIC HOLIDAY WREATHS, EH? Yea, we are THAT good.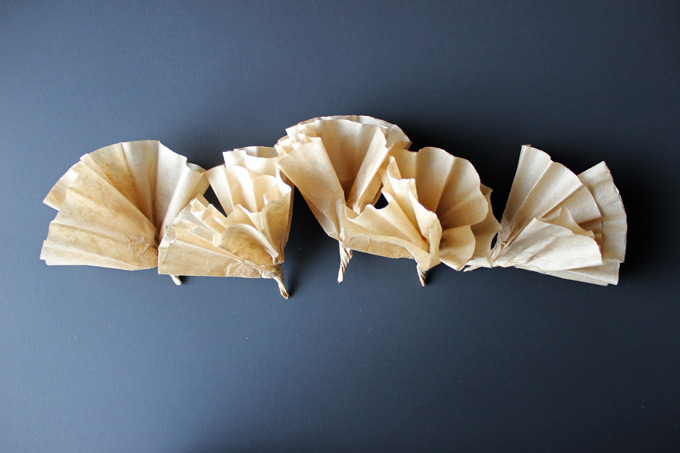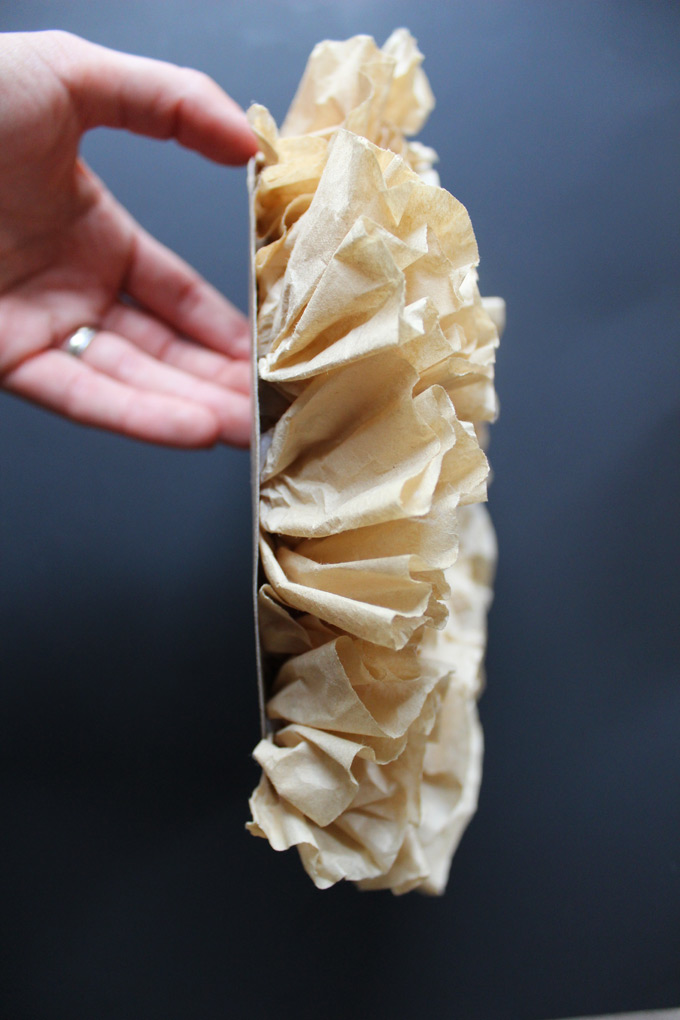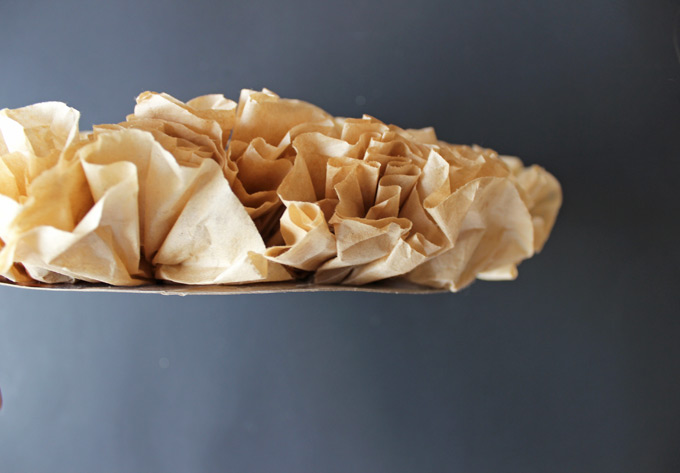 I actually have two variations of holiday wreaths to show y'all, but since I can't find my camera cord to upload the pictures of the second wreath (let's presume it is buried under more coffee filter flowers and/or the Trader Joe's bags full of Thanksgiving goods), let's just start with this beauty.
The coffee-filter-flower-covered-cardboard-cutout-circle. Perfect for hanging in your living room, resting on a shelf or even displayed flat with some candles – or a mason jar! –  in the middle for a pretty Thanksgiving centerpiece. Possibilities are always endless for crafty geniuses like us, ya know?
What you need:
Piece of cardboard (I used a flattened cereal box)
Scissors
Glue gun
Coffee filter flowers (around 20-30, depending on size of wreath)
Directions:
Using a large bowl turned upside-down, trace a circle onto your cardboard. Using a smaller bowl, trace a smaller circle inside the larger circle to make your wreath.
Cut out said circles.
Using your glue gun, start placing the coffee filter flowers around your wreath cut-out. Just put a bit of glue on each "stem," folding the rest of the flower upright, and hold down for 10-20 seconds until the glue has dried.
Repeat as necessary to fill your entire cardboard wreath.
Display as is or if you want to hang, punch a hole in the cardboard (in a place obscured with flowers) to hang with twine or yarn.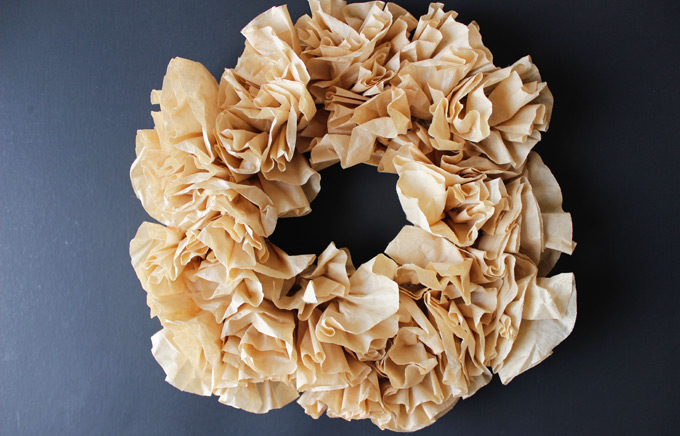 IT'S SO FLUFFY.