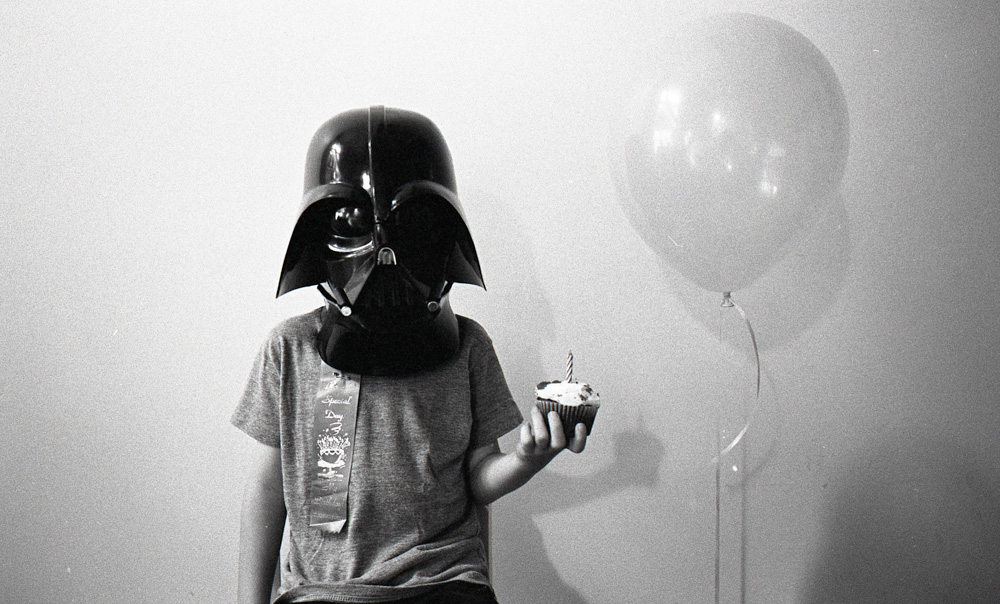 It's here.
The most unanticipated, time-associated benchmark I've been coerced in holding myself to since the 3rd grade. The one that stands to measure your years past and define your years future. The age that knocks you sideways out of the cozy decade meant to teach, build, refine and explore who you are and into the one where your gears are oiled, your strings are tuned and life no longer just sounds great, it looks great, too. Well, once you replace that youthful glittery eye shadow in your Sephora cart with overly expensive anti-wrinkle serum and teeny tub of undereye SPF moisturizer. It's been real, CoverGirl.
Guys, it's 30. It is coming rapidly towards me (uh, tomorrow) like a stray meteor in an underperforming SciFi movie and while I've lived my life running away from its impending force…I can't stop it.
The sound of "30" has made me cringe for years. But as I happily enjoyed being lost in the "20-something" abyss for what has seemed like a lifetime, I never put much thought into actually being 30. Perhaps it is because I still feel like a college freshman, trying to find her way to class and her way around gel eyeliner (still a struggle). I know I have grown and experienced so much since then, but I still feel lightyears away from the person that a college professor claimed, as I sat in his office crying about graduating and turning 22, that I would be when I graced into my third decade.
Perhaps it is because I spent my 20s with a "jump now, look later" mentality. I attribute a lot of that to my youth and teenage years spent dealing with my dad's MS, innocently watching as his vibrant presence and boundless potential were snatched away so quickly. I developed into an anxious girl who wanted to see and do and experience everything she could, rightthisminute, with a short-term goal of living and a long-term goal of figuring it out eventually.
And my 20s were full-on living…graduating college, falling in love, getting married to the most genuine, hilarious man on the planet and embarking on a whirlwind of life together, moving from Buffalo to Virginia to DC to Kentucky and now, finally, to Texas. They were heavily spotted with trips around the country and around the world, and filled to the brim with moments with my growing family (we gained 13 new nieces and nephews along the way) and friends, weaving into little and big moments that I'll cherish even more as the years go on. I took on three jobs in three different states, all which added to my skill set and life set, with some of the most glorious people on the planet that I'm now lucky enough to call close friends.
I started a blog and an Etsy shop, learning things like Photoshop, Google analytics and how to make almond milk. I picked up my sketchpad again and became inspired by old and young artists around me in dimly lit studios centered around a naked person. I threw myself into the world around me, wherever that was, waving like a child at Obama's motorcades, tasting just about every bourbon distilled in Kentucky and learning how to rock both cowboy boots and the word "y'all" like a true Buffalo Texan.
I overcame the serious body image and eating disorder issues that plagued my early 20s, slowly learning that good, real, whole foods create a good, real, whole person. I learned how my body – and the food system – works and what both need in order to thrive… and surprising everyone (including myself, but mostly my mom) by going vegetarian at 26. Speaking of thriving, that plant-powered, lentil-loving diet (plus a genetic freak of a husband) also led me to run three full marathons, five half marathons and a few 10 milers for good measure, quite literally. My 20s laid a solid foundation of strength in both my brain and my body, that I can only work to build upon as I venture into my…eeek… 30s.
Not that that foundation hasn't had a few cracks along the way. I've already mended some, learned to live with others and will need to tend to many along the way. I made a ton of mistakes in my 20s, ranging from dropping a sock in a heated oven (lesson learned: do not hold a laundry basket in one hand and a tray of roasting veggies in the other) to selfishly hurting people around me. I lost love and gained love, pushed too much and pulled too hard. However, these mistakes allowed me to learn a hell of a lot about the vast world around me and the dizzying world inside of me: who I am, who I am not and who I am striving to be (starting with being a bit less clumsy and a lot more content).
My 20s man…they were (I mean are – I still have a few hours left!) beyond magnificent. But as they were all about living, I have forever held 30 as the gateway to "figuring it out." Slight problem being that in the ocean of years that were my teens and 20s, I never thought of actually being 30. And figuring it out.
Plus, figuring it out has never seemed like a lot of fun. It is serious, and limited, and full of adult-ness that I don't know if I can – or, let's be real – want to handle. I guess I just thought that eventually, life would just figure itself out, and the dust of my unrest would settle gracefully on a nice landscaped lawn in front of a my big rustic farmhouse filled with children that I dotted upon while running a bustling Italian cookie business. It is just so simple!
Because by 30, I would tell my young, clueless self as I got my bag stuck in the DC Metro doors for the fourth time, I would be a cool, calm and collected working woman. By 30, I would tell myself as we toured yet another apartment with no closet space and apparent sumo wrestler walkers for upstairs neighbors, I would be twirling around my walk-in closet and drinking middle-shelf wine around my fabulous kitchen island. By 30, I would tell my slightly nauseated self, reading TMI birth stories and #babyupdates on Facebook, I would totallyyy be a proud, baby-bouncing mama. By 30, I would basically be and have all of the things that I had been convinced that I needed to be and have by the time I was 30.
And well…I am or have none of these things. And I have exactly less than four hours. HOLY SHIT.
(Large gulp of wine)…it will be okay. I will be okay. We all will, for I am acutely aware that I am not alone in this petrifying "coming of a certain age." Many of us 1980s babies will soon be feeling the blow of checking off a different age bracket on our taxes, admitting that we are now old enough to see clothing styles come back around for the second time (flare jeans and ying-yangs are back and I am sooo not mad about it) and not know what the hell a "dab" or "on fleek" mean.
And as my husband always lovesss to point out whenever I complain about getting older (which has been a hot topic lately), "well…what is the alternative?"
So, let's do this. Let's stop thinking about "growing older" and start focusing on "growing up." Not in the sense of becoming mature and not drinking more wine than you can handle or spending more money at DSW than at the grocery store (because let's not kick ourselves while we're already down, ya know?). I'm talking about growing UP-wards. Reaching your arms and hands and fingertips out a bit further with every year that passes. Growing up and out, towards new experiences and new insights. Expanding your brain with new conversations, new ideas and new lessons. Stretching your legs with trips around the world or around your local museum. Figuring out how to keep living life to the fullest extent in all of the tiny and big ways.
See, I would never have been this prolific when I was 24! 
Let's all – and by all I mainly mean me, as you people may be lightyears ahead of me on this one – stop measuring our years against imaginary life benchmarks. Let's measure it instead by how much life we have exhaustively and triumphantly squeezed into those years. And let's look outward at the years ahead, if we are lucky enough to have them, as empty buckets, just waiting to be overfilled with moments.
Because maybe, at age 30, the only thing I really need to "figure out" is that it is beyond okay, and most likely a lot more fun, to not have it all figured out. And that if my 20s were one roaring party, my 30s will be one continuous after party, possibly a bit more organized, a lot better dressed and hopefully filled with semi-quality alcohol. Because I'm totallllyyyy not going to focus on the hangover of 40 that awaits at the end of this decade. :)
Cheers to you, 30…bottom's up (and totally covered in an age-appropriate length dress)!
(photo via)