(note: I originally wrote and published this post in 2012, but in honor and celebration of my father, brothers and father-in-law, I want to bring it back to the blog "forefront!")
Many people are very lucky to have one father in their life whom they honor, respect, cherish and adore more than anything in the world.
I am lucky enough to have four.
As some of you know, my father was diagnosed with Multiple Sclerosis in 1981. By the time I was seven, he was walking with a cane. By the time I was 15, a walker. By the time I was 25, strictly a wheelchair.
Through it all, his optimistic spirit never wavered, nor did his ability to teach me indispensable life lessons.
Lessons as large as staying positive when it seems impossible, staying determined when everything is screaming to give up and always believing that today – and every day – is a good day to be alive, even when sometimes, it might not feel like it.
Lessons as large as never taking for granted the ability to get out of bed in the morning, stand up, stretch and walk towards the rest of your day.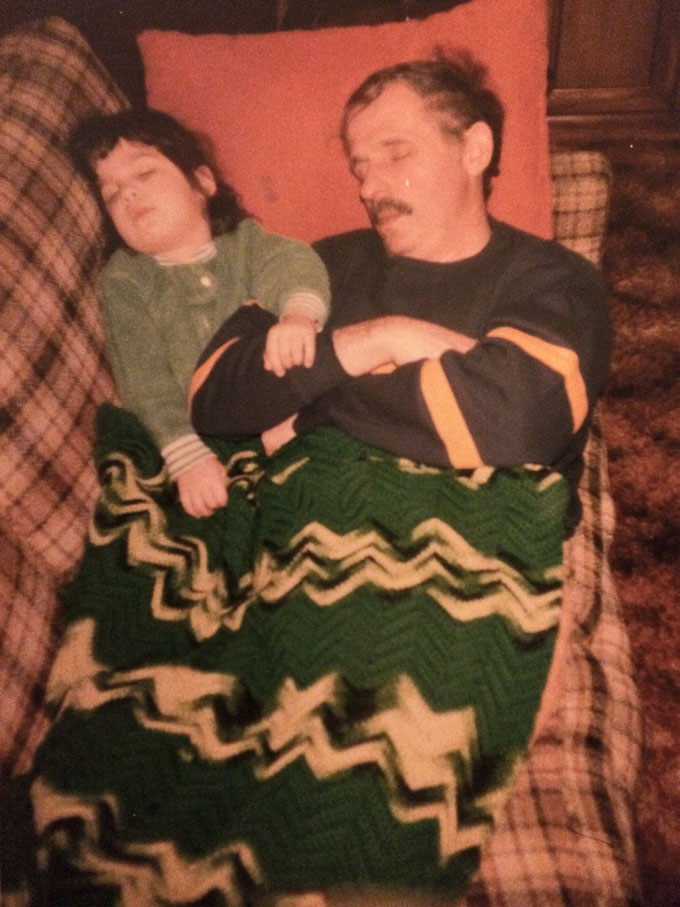 (But sometimes laying down again for a much-needed nap)
Lessons as small as always greeting a familiar face, never refusing big bowls of ice cream, pasta or fruit (or basically any type of food in general) and singing at the top of your lungs when a song you know comes on the radio, in a movie or even at a high school music concert. Who cares if people are looking – you're allowed to belt your heart out.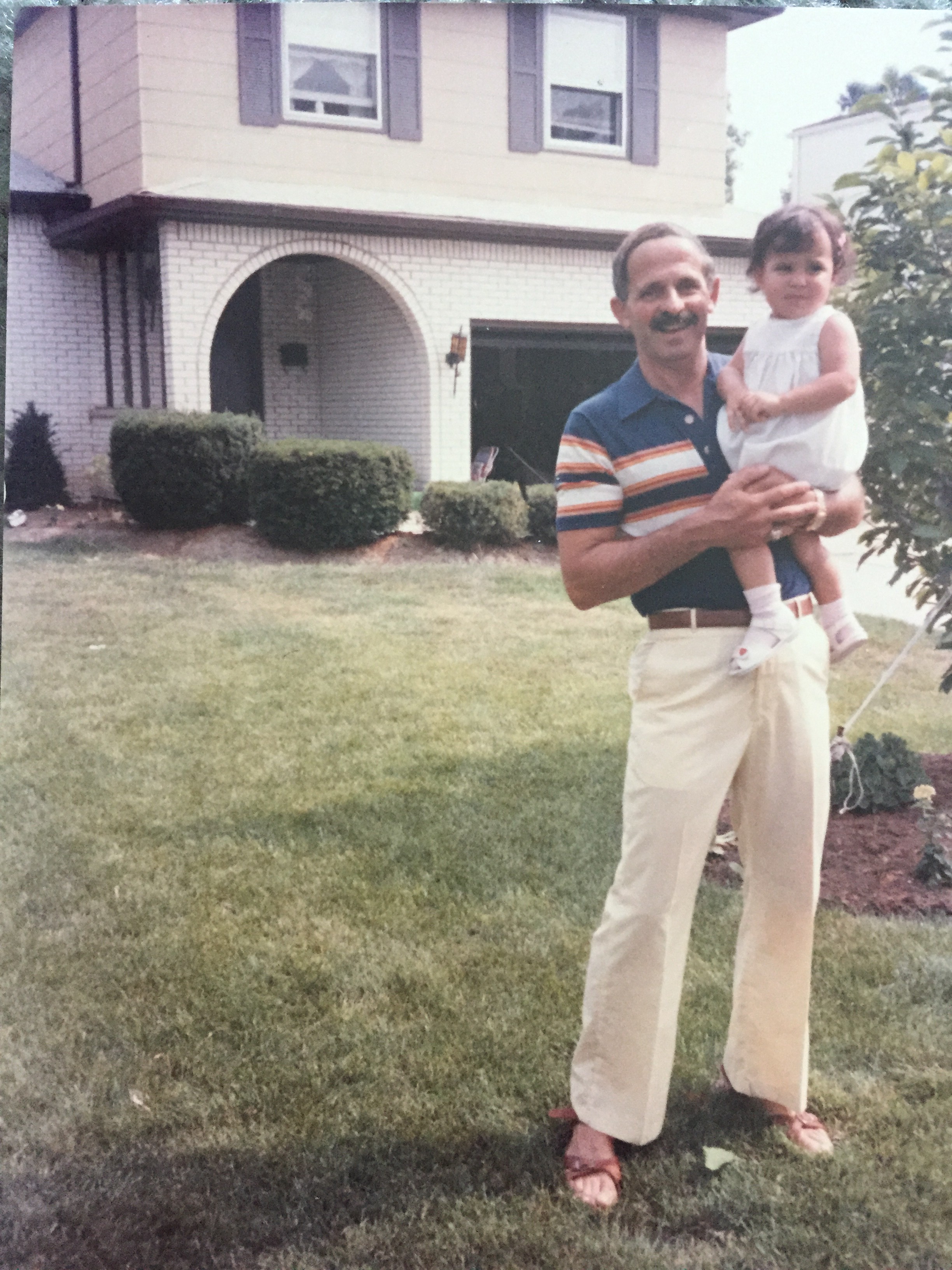 And while my father was able to give these lessons, the MS took his mental and physical health away year after year.  Which meant that MS ultimately took away someone who was born to be a father  – someone who made you laugh, coached your tee-ball games, taught you how to swim, made you killer ice cream sundaes and who was the one guy that a daughter could always depend on, whether she needed to laugh, rant or cry.
However, my Mom always says God knew what he was doing when he gave her three boys – and me, three older brothers. Since my dad couldn't be the father he would have been without MS, my brothers stepped up and helped my mom raise the little girl in the family. Which, now, means everything to me. But then, it meant a lot of little things:
It meant that Joe left college parties to say good night to me before I went to bed and drove home on the drop of a dime to take me to the Father-Daughter Girl Scout Dance.
It meant that Mike made it to all of my softball games to give me pep talks before I went up to bat…and then was there to console me when I struck out for the second, third and fourth time.
It meant that Dave stayed up late with me and listened to me cry about high school problems that seemed like "end of the world" problems, and encouraged me to explore the world on my own terms.
It meant that instead of one father, I had four. Which, in turn, meant that instead of a boyfriend passing one test, he had to pass four. Which, in another turn… meant that these four men were the only men in my life for quite some time.
But then I did meet a boy who passed all four tests and gave me the sense of security, trust, love and respect that my four "fathers" had always surrounded me with.
So when it came time for the father-daughter dance on our wedding day, I knew I owed a dance to every one of them. For they all helped to raise me, teach me, discipline me, show me and guide me to the person I am today. They all fathered me, and if it wasn't for all of their love, laughter, patience – and various life lessons –  don't know who I would be today.
Dad, Joe, Mike and Dave – while I may not have shown my appreciation at times growing up (I'm looking at you, snotty 13-year old Anne Marie who is crying because your brothers won't buy you a $35 shirt at a DMB concert), there is not one day that goes by now that I don't thank God for all of you.
And a special note to my father-in-law, Paul: you have taken me in and taken care of me as if I've been your daughter all along. I cannot thank you enough for everything that you've done for me and for the support, encouragement and loads of laughter you fill my life up with. You've always said that if the situation were reverse, that my dad would do the same thing for Matt. You have been there for me in those large and small occasions in my adult life where he couldn't, and I know that he is also incredibly thankful for the unconditional love you give me every day.
Especially today. Happy Father's Day, you guys. I love you.