First of all, I hope everyone had a very very Merry Christmas!
Second of all: Yes, I know. NO ONE WANTS MORE COOKIES.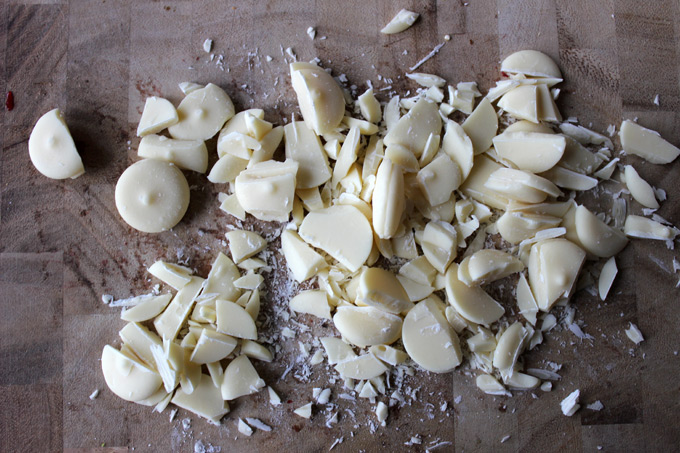 But please…bear with me. For I spent Christmas at home with my family. And the flu.
Therefore, all my intentions to post this recipe before the big jolly day went down the pot, along with everything else in my stomach. (Too far?)
We somehow managed to still have Christmas, but I have never seen my siblings stay as far away from me as they had since that time I tried to feed them lentil tacos. Along with presents and food that I couldn't stand to look at, there were a lot of air high-fives and hug motions, along with sprays of Lysol and buckets of bleach. Yes, it was a a holly jolly Christmas indeed. We managed to have two full days sickness-free, so we crammed as much spirit and Franco's pizza at we could possibly stand before we headed back to Kentucky. I would give anything to have a re-do, but since that can't happen I'm eating the box of Jingles cookies (only cookies deemed "safe to eat" in my house since they were not made by a contaminated person) I smuggled in my suitcase, as I have to make up for all those calories lost, plus all of the extra, not-budgeted calories I was supposed to consume. Oh, and I'm making you read about biscotti.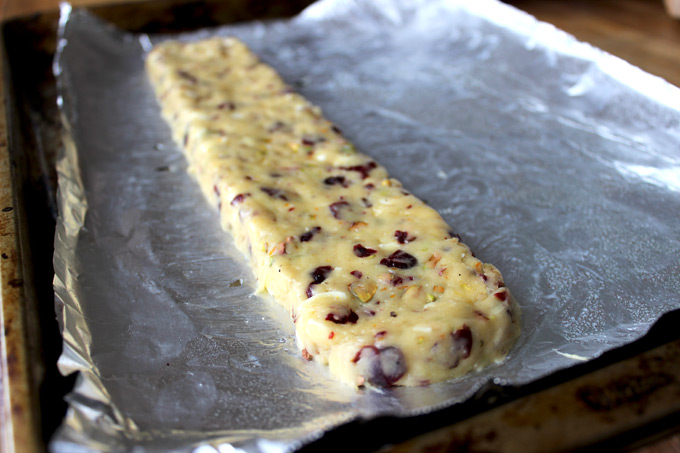 Please have pity on me. (In the form of your attention and/or Sephora gift cards.)
SO…these cookies. Growing up in an Italian household, there were all sorts of cookies taking up every surface area of our house during the holidays. Not kidding…I remember a time where the entire living room table, piano bench, two large buffet cabinets and round coffee table were all drying surfaces for newly-frosted cookies. It would have been a kid's dream if my grandmother wasn't keeping watch. And if they were cookies that weren't stuffed with mashed figs or rolled in sesame seeds. (No offense to Italian cookie devotions everywhere, but I've always preferred the plain dough doused in frosting and sprinkles. Which, reminds me, is another recipe I failed to post pre-Christmas. Be on the lookout for some, er, "Valentine's Day Italian White Cookies.")
But somehow, in the miles and miles of cookie trays, there was one type of Italian cookie missing: Biscotti. Not sure if biscotti isn't a "Sicilian" thing or if (and more likely) my grandmother didn't have the patience for a recipe that required two separate baking times, but they were MIA.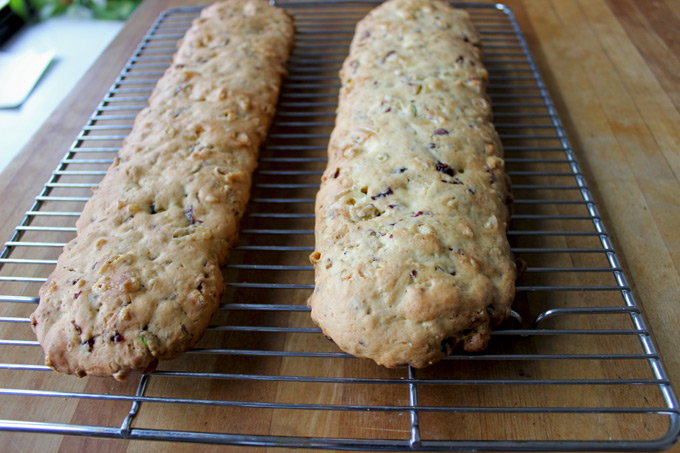 Until I got a KitchenAid mixer for my 16th birthday. (Who needs a car when you can stay home and bake cookies with your mom? I swear I was cool.) And that Christmas, after a few months of testing my culinary skills, I decided I was going to join the top reigns of the Italian women in our kitchen and contribute my own little somethin' somethin' to the baking schedule. Biscotti, baby.
I found this recipe online from my fellow Italiano and culinary idol at the time, Giada De Laurentiis. Although it didn't call for milk chocolate of any sort, my essential ingredient at the time,  I loved the idea of having red, green and white present without artificial coloring or sprinkles. I mean, come on, I was 16 with a KitchenAid mixer. Sprinkles were so passé.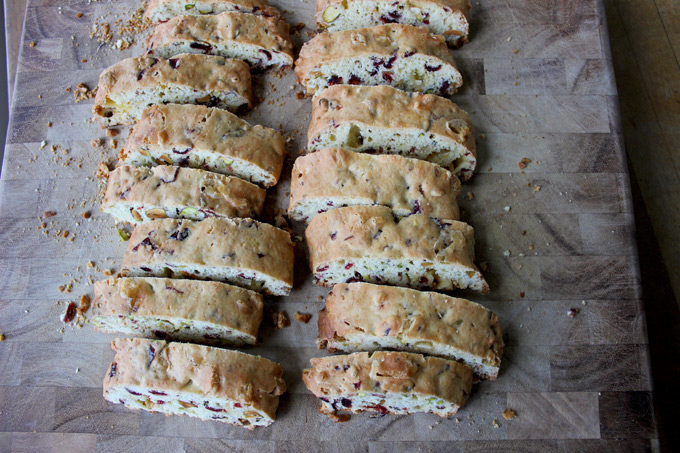 After my first batch of biscotti, my mom lovingly hailed me the "biscotti queen." And, like in any Italian family, rumor spread quickly. I soon had aunts, uncles and cousins asking if I was bringing biscotti to the party and/or if I could teach them how to make it. Looking back, I'm thinking they either were all just being really, really nice OR it had been that long since biscotti had been a part of the Minnuto heritage. Either way, I was bringing biscotti back. To be clear: Bi-sco-ti. Not "bis-scottie."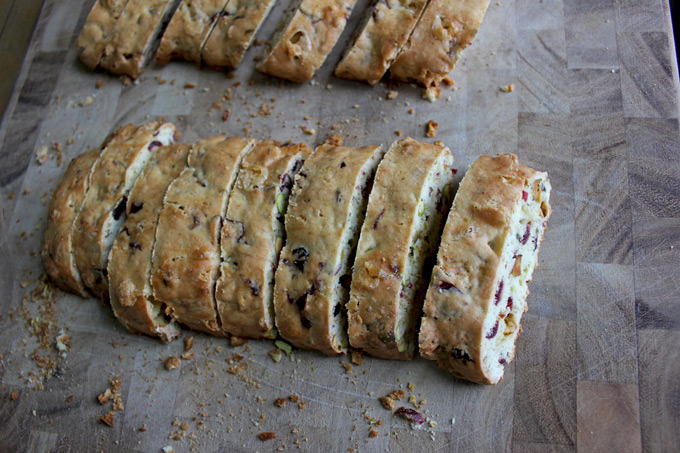 After that fateful Christmas, I went a bit overboard on the biscotti train, making every sort of biscotti you can imagine. Chocolate. Pumpkin. Gingerbread. Coffee. Pina Colada (surprisingly delicious). I'd give them away as gifts, stuffed tupperware containers of them in my suitcase and as I type this now, am bringing a batch of these original "holiday biscotti" babies on a 10-hour drive to Florida. They are still my favorite kind, and I can't believe I haven't shared it – and my history with these twice-baked coffee companions – with my internet friends yet.
Don't let the baking, cutting and baking again scare you. These couldn't be easier to make, and best part is that if you tend to say, bake them a bit too long the first time OR the second time…they are supposed to be dry & crispy. How do you think I got away with being the "biscotti queen" this whole time? :)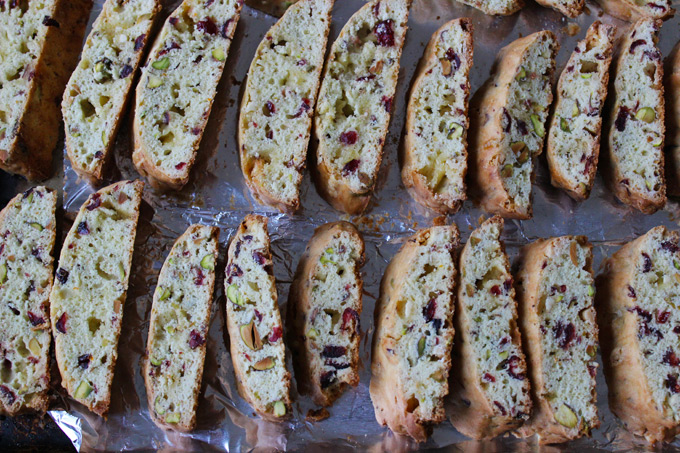 (Find the recipe here. Quick note: Unlike Giada, I form the dough into two logs, about 12 inches long and 3 inches wide. I'd rather have more, smaller-sized biscotti then less, ginormous ones. More to feed my large Italian family with – and sneak a few for me without anyone noticing!)