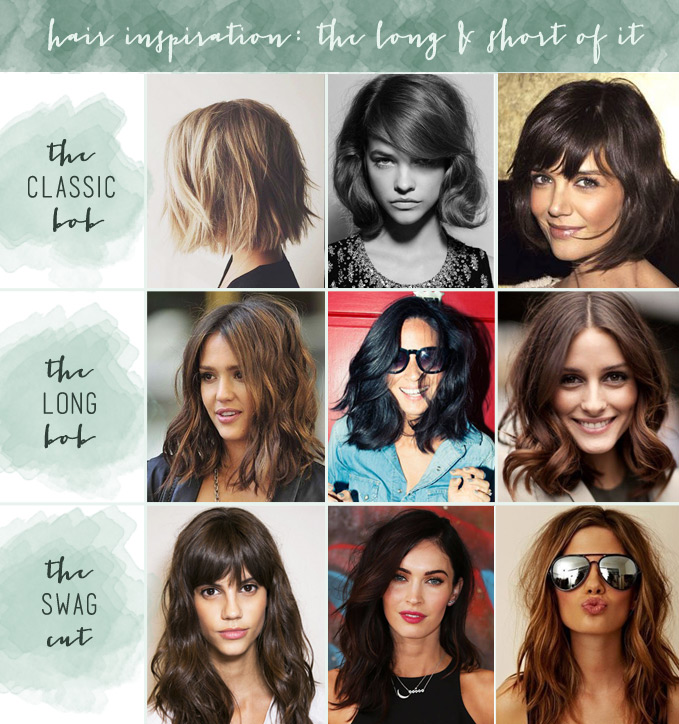 I have had short hair my entire life, with a few very embarrasing "attempts" at long hair thrown in there for good measure. Because while I always dreamed of a long mane, I concluded that I just couldn't have it. That my hair, thick and frizzy and – during that whole phase in college where I considered mashed potatoes and Keystone Light a food group –  dry-as-straw hair just didn't "do well" past the shoulders. Turns out, I was wrong. Shiny long hair CAN be yours for the low price of eating your greens, drinking copious amounts of water every day, remembering to take your vitamins and conditioning, conditioning, conditioning! To have figured this out after 28 years on this planet was quite a fun, #longhairdontcare revolution for me.
Which is why I am fighting every urge that is randomly taking over my body to CHOP IT ALL OFF AGAIN. I mean, I finally – finally! have held it together for two years, patiently growing my hair to its now past-my-boobs length status (sorry, I honestly could not think of a different description). I've socked-bunned it, messy beach-waved it and straighten it to flowing proportions. But now, after five months without a trim…it looks more Steven Tyler than Liv Tyler, if ya catch my drift. Problem is, my beloved hairstylist, you know, the one who would just make all of the decisions for me in terms of styling my long hair and basically was a scissor-totting goddess…is back in DC. We have plans to go there in March, but I really don't know if I can hold out until then. Mainly because my mane, now going on five months without a trim, is straight WILD.
I've succumbed to the fact that yes, I need to find a stylist where I live, and I'm on the Yelp! review case. But while looking for someone who can give me a no-tears, layered, flowy-yet-choppy trim, (called "the swag," according to my extensive research) I got distracted, like I sometimes do, by Lauren Conrad. LC went and chopped her gorgeous hair off, and I freaking love it. Not sure if I would chop it all the way to my chin, but maybe a long bob (which I now know as the "lob," according to my research) or just something a little more blunt than I have going on right now. I am also a sucker for the whole "new year, new you" idea, and since everything "new" I want to do or try requires time and money (looking at you, $300 pottery class) cutting my hair off is the quickest way to feel like a renewed woman.
So now…I will sit, ponder and Pinterest hairstyles while my split ends start forming their own republic. What do you think, stay long or chop chop?