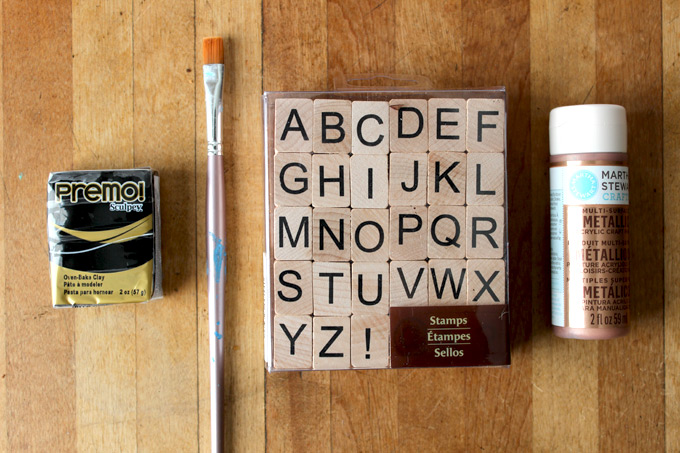 If my mailbox, Facebook news feed and group text messages serve me right…wedding season is upon us! Which, besides the whole "celebrating true love in seven different states at eleven different events for the next five months" bit, means you are about to lose your mind and your summer savings account.
Have no fear, my dear frequent, sometimes sequined flyers…for I come bearing a simple solution that does not break the bank or your carry-on suitcase.
My dearly beloved, meet the DIY stamped clay ring dish. Perfect for an engagement gift, wedding shower gift or as a cute add-on to your claimed registry item, this personalized ring dish will have brides-to-be swooning – and breathing a sigh of relief that they have somewhere safe to store this new shiny, more-expensive-than-anything-they-own-thing around their finger.
And since these dishes are so simple to make and easy to personalize, you might as well deem your kitchen a working pottery studio for the next few months, and yourself the "bride's crafty friend who made that ahhhdorable ring dish."
Better practice your princess wave and "oh, it was nothing" mannerisms now.