As an Italian, food is the reason – and the cure – for anything that ails you.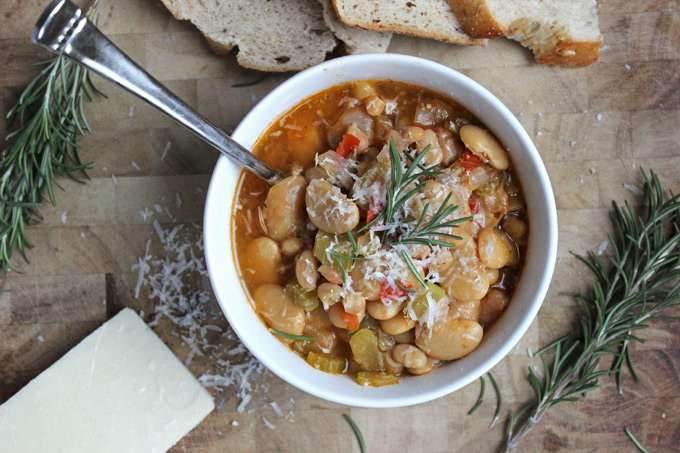 And I mean anything.
Knee hurts? You're probably hungry. Breaking out in hives on your face right before a big event?  Your body is telling you to eat more. Tripped and fell on the sidewalk in front of miles of stopped traffic? You're obviously not eating enough to keep you balanced! Sent what was supposed to be a hilarious, witty email to your entire department with a "She's All That" Tumblr link that accidentally led to an "adult" site? Madonna mia, you need to sit down and eat.
Not that I've been in any of those situations or anything. Just…hypothetically speaking.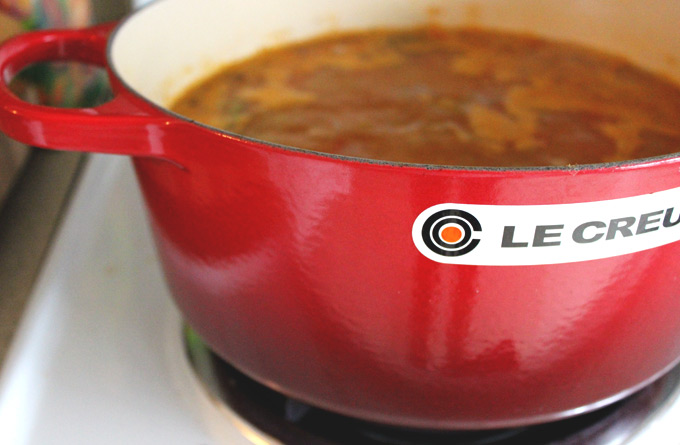 So when I randomly developed a crazy pain in my leg while on a 10-mile run a few weeks ago, that led me to the doctor's office, that  led to a suffocatingly close MRI scan, that led to the same doctor saying, "yea I really don't know what's wrong with you" that ultimately lead to me limping around the house, canceling my registration for the Savannah half marathon and dodging the mailman who holds my now-completely-pointless MRI bill…a lot of food was in order.
But not just any kind of food. I needed my Italian comfort food. Something that was simple enough to make (while balancing all my weight on one foot, mind you) and would soothe my weary soul without making me feel heavy or weighed down (all on one foot).
I needed "fa-zool."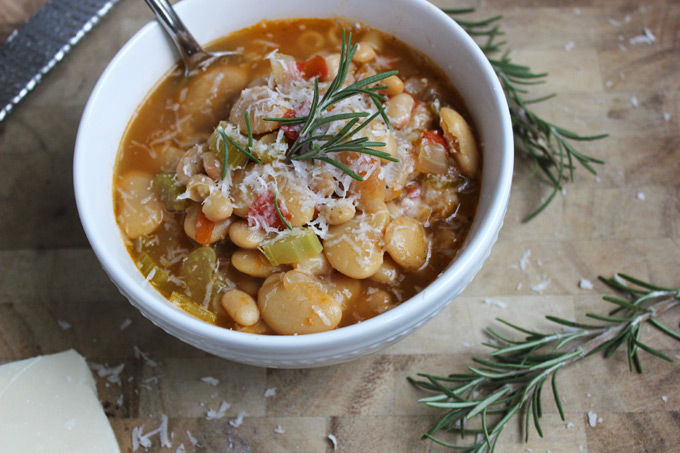 My very favorite of all the soups. And one that "cousin David" – as my mom always refers to him – happens to have the very best recipe for. He wrote it down for my mom while visiting one night, big blue cursive on a yellow sheet of notebook paper, and it has since been the recipe I unfold most often. I love how it is written only the way an Italian would write something – barely any measurements, with phrases such as "add a lot of this," but "just a pinch" of that and of course, at the end, a big "MANGIA BENE!"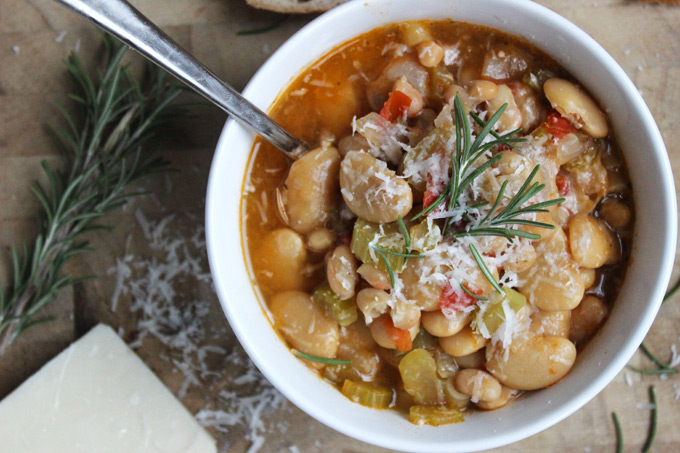 And of course, according to Italian logic, if you eat well, you're going to feel well. And if you spend enough time in the kitchen, cooking, laughing, eating, making a mess that someone else has to clean up because "ow, my leg hurts!"…life will start to make sense again.
Rustic Pasta Fagioli
Adapted from the kitchen of "my cousin David"
Ingredients:
extra virgin olive oil
4 cloves garlic, minced
1 yellow onion, chopped thin
3 ribs celery, chopped
3 roma tomatoes
fresh rosemary, torn or chopped (no measurement given, but I used two medium sprigs…I also love rosemary.)
fresh parsley (again, no measurement, but I'd say about a tablespoon. However – adjust to your taste!)
24 ounces vegetable stock
12 ounces water
1 jalapeño, chopped in half with stem and most seeds removed (keep some seeds in…you want a bit of heat!)
2 cans butter beans
1 can cannellini beans
Directions:
1) Heat a swirl of extra virgin olive oil in large saucepan on medium high heat. Add chopped onion, celery, garlic and tomatoes and sauté for 5-7 minutes, stirring frequently. Season with salt and pepper.
2) Add vegetable stock and water. Bring to a boil.
3) Add parsley, rosemary, beans and jalapeño. Bring back to a boil for about five minutes, then lower heat.
4) Cover pan and cook on medium-low heat for 30 minutes. Stir "easy" (exact recipe words) occasionally. Then, take cover off and continue to cook on low heat for an additional 20-30 minutes, until thickened.
5) Remove pepper. Serve with macaroni (we always have it with ditalini), a fresh grating of pecorino romano cheese (I just can't go vegan for this one) and garnish with a pinch of rosemary.
Mangia bene!