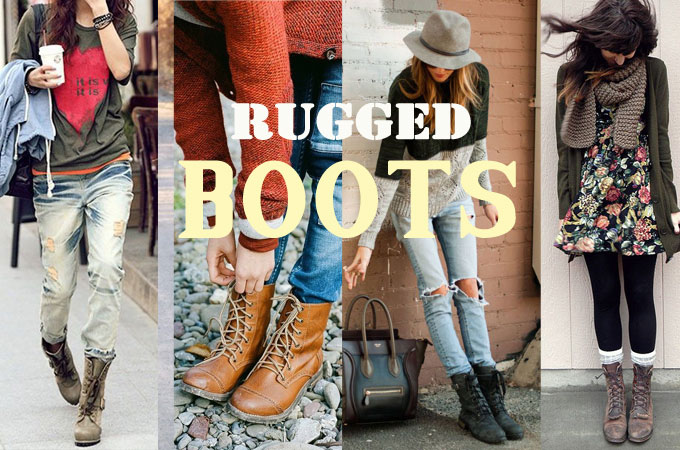 Growing up with three brothers had a lot of advantages. I learned how to stick up for myself, how to throw a football in a perfect spiral and how to pour the perfect draft beer. And by default of being the little sister who could be easily coerced into doing pretty much anything, also how to wrap the perfect present, make an unbelievable sandwich, fold three loads of laundry in under 20 minutes and take care of the crying fake baby they give you in middle school health class. Gosh, I was such a sucker.

One area of clear disadvantage: fashion. Well, unless you count worn-out "No Fear" shirts and yellow Umbro's as fashion. "Not the size of the dog in the fight but the size of fight in the dog," right?

There have been plenty of times in my childhood, adolescence and, ahem, adulthood where this lack of fashion sense has been obvious. Besides those awesome "No Fear" shirts, there were the neon sweatsuits. The head-band to jelly-shoed-toe color-coordinated outfits. The countless flannels tied around my JNCO-waisted jeans. That Tommy Hilfiger shirt that I owned and wore every other day to let people know I owned a Tommy Hilfiger shirt. (Let me clear the air once and for all: It was a hand-me-down from my cousin. But it was still awesome.)

Then there was that time I wore black dress pants with sneakers because I (or my mom, apparently after raising three boys) wasn't aware that people wore anything else but Nike's. 

That continued into the tank top over white t-shirt phase. Then there mini-backpacks and butterfly clips, then NSYNC shirts, followed by Something Corporate shirts (my favorite one will forever grace my freshman student ID photo), Paris Blues bellbottoms with ribbon choker necklaces, Rue 21 "I think your tractors sexy" tees, gaucho pants (still have them in hopes for a comeback), clunky glitter Sketchers, wide plastic belts and anything that was polka-dotted or sold by Ann Taylor Loft. Shit, deeming by my credit score, the last one is still in full effect.

So you can imagine my mindset last week, when I was unwillingly seduced by these Roxy boots. I was browsing around DSW (Matt was gone for the weekend so I basically was running around the mall like an escaped convict) and as I was en route towards my usual, "safe" riding boot styles, they caught my eye. They were the perfect mix of rugged-meets-Anthropologie-meets-my-inner-90s-child. Before I knew it, I was hogging the full-length mirror and refereeing the "should you buy this" debate in my head. Suddenly, a woman near me (who, looking back, was just trying to get mirror space) said "girl, you need to get those!"

END OF DEBATE, STRANGER LIKES THEM ON ME. $59 later, I was the proud owner of boots I didn't know I needed or wanted. And now I'm petrified to wear them.

So, like any other fashion-challenged girl in her twenties (I decided that with the short time I have left in this age range, I'm going to start using that term a lot) I turned to Google.

"How to wear combat boots."

Which brought me to Pinterest.

Which brought me to wasting two hours of my life (and of my twenties!) stalking pictures of Jessica Alba in wearing her seemingly unlimited shoe closet of combat boots. Anyways, I pinned the shiz out of pictures I found that represent what my inner fashionista wants to look like wearing these damn boots. But since my inner fashionista seems to have a hit out on my outer fashionista (I seem to remember a certain shawl phase in college that, looking back, didn't turn out as I planned), you can imagine my reluctance to giving these boots a literal walk in the park. 
But we are road tripping to Asheville this week, and from what I hear, it is a pretty artsy, chill, come-as-you are place. So maybe the perfect test market? Or should I just keep wearing them around the apartment and asking Matt, "Do you like these? Do they look okay? Am I cool enough to pull them off?" (His go-to answer: "sure." Communication is our strong point.) What do you think, yay or nay, yes or no, do or don't?
If I just had a sister who dressed like Jessica Alba, this wouldn't ever be an issue. Hrmph.