This recipe had me at "One Pan Mexican Quinoa."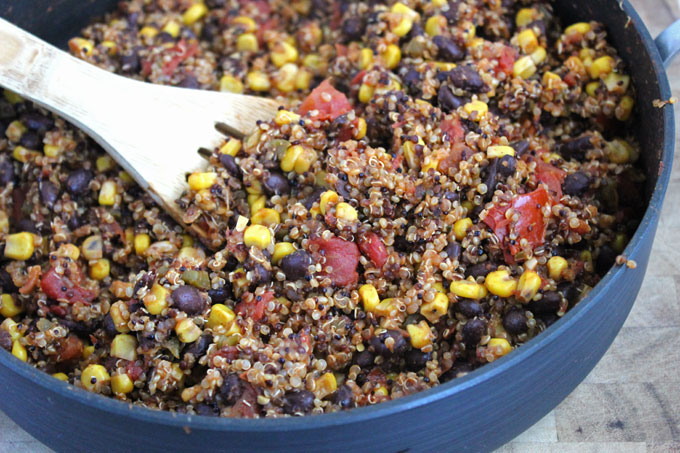 I don't know how or why this has never been a part of my life until now. I mean, since meeting Matt, I've eaten my fare share of Mexican food (after claiming "I wasn't a fan" of it for years). And since we became vegetarian…quinoa is mah main boo. So the two of them, together? AND I ONLY HAVE TO WASH ONE PAN?
Muy, muy bien.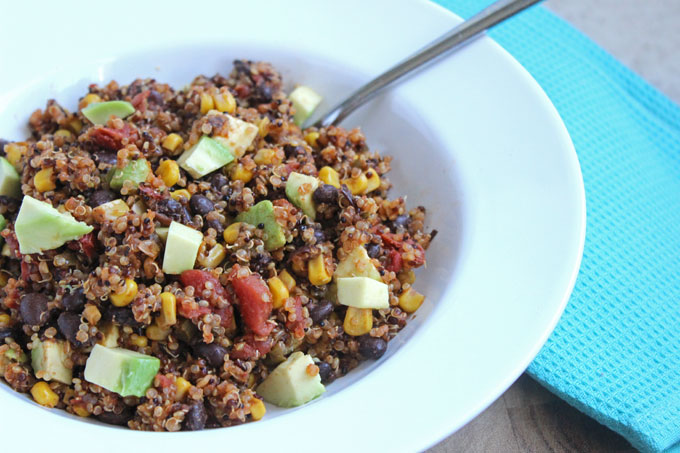 It is quite fitting that this recipe is from the Damn Delicious blog, because it is just that. From the moment I took it off the stove, it took every ounce of restraint to keep Matt (okay, and myself) from eating it right out of the pan. With crunchy quinoa, sweet corn, hearty beans and that ripe, cold avocado contrasting piping hot chunks of tomatoes…it was the perfect mix of spicy goodness.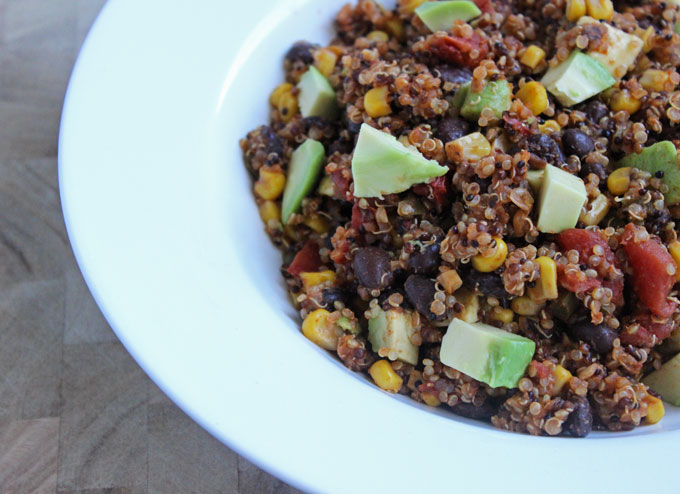 Spicy goodness that came together in under 30 minutes with one pan and one wooden spoon, making me a bonafide culinary goddess. Which means Matt was easily coaxed into doing the barely-there dishes. He knows he's a lucky man.
Obviously, this fantastic, crazy easy and delicious dish is a new staple in our little household and you should totally make it one in yours. Tonight. Or like right now. Andele andele arriba!