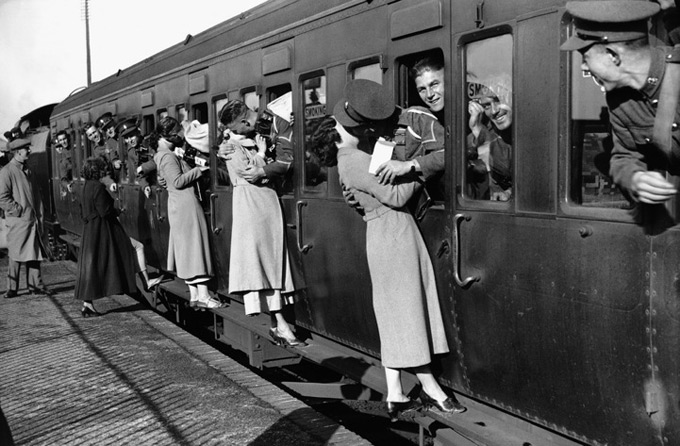 How is it already Memorial Day? Weren't we just saying "happy New Year!" and making all these plans for everything we were going to accomplish in 2015? I really need to get on this "backpack through Europe" and "learn how to quilt" thing STAT.
I hope you all are en route to a fabulous beach getaway, or headed to the grocery store to stock up on goods for a rambunctious cookout. We just got to Buffalo for the weekend to spend the holiday with the Minnuto Clan & Co…and to run the Buffalo Half Marathon on Sunday! I am so excited to spend time with everyone – together in the same room – since the last time we were all home the Christmas Plague 2014 hit pretty hard. So hard in fact that it was a bit strange walking in to a Gatorade-free guest room this morning. Which…kind of makes me feel a bit sick. So with a tub of Airborne in tow, it is safe to say that the next three days are going to be absolute shenanigans, and I will undoubtedly come back to Austin a very full, very tired but very, very happy gal.
Lastly and most importantly, thank you to all of the brave men and women in uniform, past and present, for risking it all so that we can have the freedom to celebrate, eat, laugh and make more memories with family and friends. Freedom isn't free, and we all need to take the time to thank our troops and toast every glass to the sacrifice they continue to make for our country every day.
Here are a few links for your three-day weekend:
1) I should stop shopping for myself now to prepare for dressing my future children like this.
2) Iced coffee + coconut + rum = YES PLEASE
3) These "dress your tech" designs are perfect for spring.
4) Goldren retriver puppies swimming for the first time. You're welcome.
5) And in honor of this weekend, a little history behind Memorial Day. Oh, and surprise homecomings of soldiers. There are not enough tissues in the world for these sort of videos, and I could watch them all day.
Have a fantastic weekend, y'all and God bless our troops!