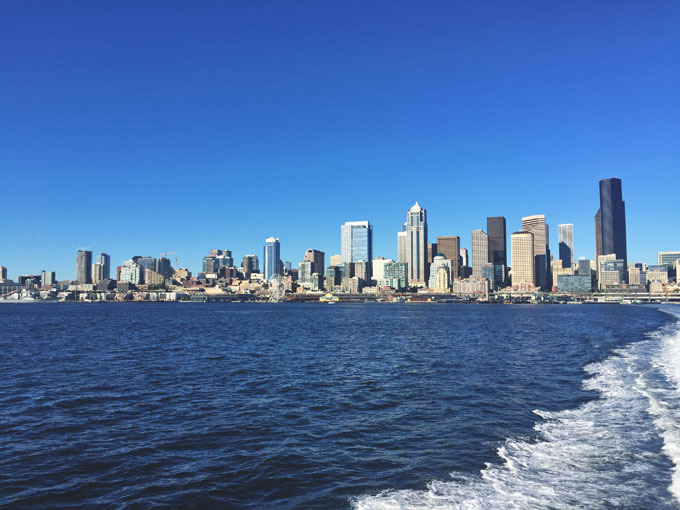 Happy Friday, y'all! What are you up to this weekend? We are visiting my brother in Seattle and spending the next few days walking and running around the beautiful city, enjoying the much-buzzed about Seafair ("the only thing better than Christmas," a Seattlite told me), talking shit about Tom Brady (the only thing Seahawks and Bills' fans have in common) and really, really hoping this doesn't happen. We also have plans to attend a Sounders game, tour a few wineries and hike some mountains, which I am particularly pumped about as I normally chose to visit when flights are cheap and rainclouds are a plenty. In between these things, you will find me back at my beloved Pike Place, flailing around and sampling every fruit, smoked almond and Beecher's cheese curd I can get my grubby hands on. I know you missed me, Seattle.
Here are five fun links for your weekend:
1) "Everything I am Afraid Might Happen If I Ask New Acquaintances to Get Coffee." Sums up my new, yet-to-be-friend-filled life in Austin.
2) But who needs friends when you can have Nutella S'mores Puff Pastry Pop Tarts?!? Oh my nomnomnom
3) These daily views from the top will make you fight for that cramped window seat.
4) Dog on dog shaming…makes me laugh out loud every time I watch it, which is at least three times a day.
5) Lastly, if you haven't heard of Matt Bellassi or watched any of his videos….you're welcome.