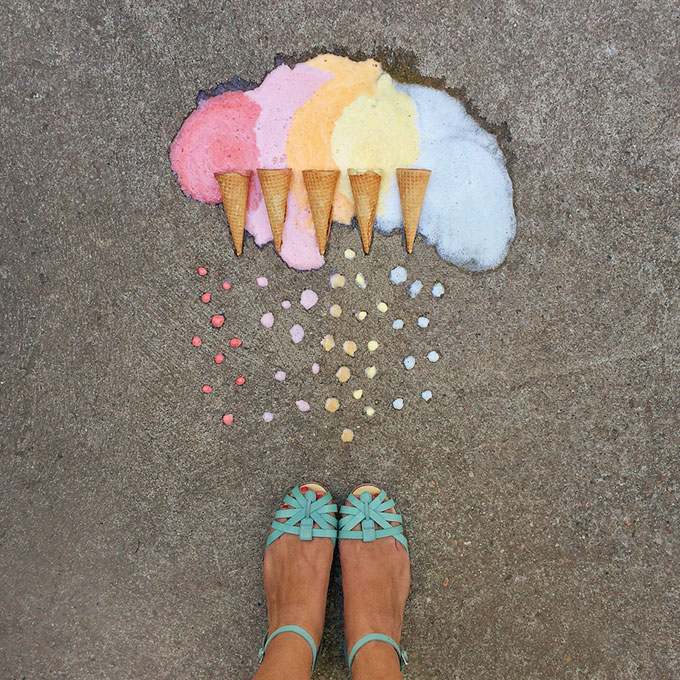 {via}
This week, like those before it, has been somewhat of a blur. We arrived back from Allentown on Sunday night, and seem to be in wash-rinse-repeat rhythm…come home, unpack, wash clothes, clean house, pack up, leave again. Which at first, threw my system for a loop but now seems to have become my default setting. I mean, I'm not so great at sitting still and become super whiny when I'm bored, so maybe I was born to be a nomad? I've also performed a miracle and became an excellent, efficient packer. It still takes a while for Matt to lift his jaw from the floor every time I yell, "I'm ready!" in under 30 minutes.
Either way, we have a few extra days this week before we jet off to Florida and then road trip to Asheville for a few days for a belated three-year anniversary trip. And since I already did laundry and cleaned the house, I see a lot of cooking, arts & crafts and outlet shopping (fall = i "need" more flannels) in my immediate future…
Enjoy your weekend!
1) These color-coded photographs by Emily Blincoe make me so incredibly happy. (via ignant.de)
2) I'm not much of a fashionista (read: flannel comment above) but I am simply fascinated by DVF's office and the fact that she uses an oversized dining room table as her desk. I need this to be me someday. (via nytimes.com)
3) While I love me some kale in smoothies and torn up in rice bowls, I'm still a little kid when it comes to eating a bunch of it raw. However, I think these fiesta kale wraps might win me over for good. (via sproutedkitchen.com)
4) I of course, lost my little rollerball of Pure Grace perfume on my latest trip back home. Although I love its clean, crisp scent, this post on Cup of Jo made me wonder if I should just borrow Matt's rarely used cologne instead. What do you think? (via joannagoddard.blogspot.com)
5) I really really really really really want to see this movie with Bill Nadar and Kristen Wiig. Opens tonight – who wants to take me?!
(p.s. 13 Essential Stories About Sept. 11. I spent yesterday re-watching footage and re-reading these stories and others. Still can't believe it happened, and as each anniversary of the attack flashes by it is more important than ever to be reminded of the devastation the took place as well as the heroic acts of courage, the selflessness of our police officers and firefighters and the power of our unwavering American spirit. God Bless the USA!)