Alternate title: How Anne Marie Got Her (Skin) Groove Back.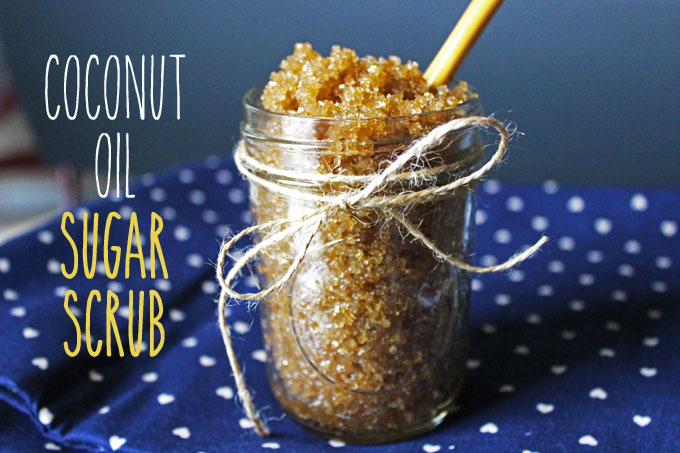 I'm not kidding – these little sugar crystals coated in coconut oil, honey and vitamin E are my saviors. Every little one of them. Basically…I'm in love I'm in love and I don't care who knows it!
Except I do care, because I want everyone to know about it and fall in love with it, too.
As I mentioned in my natural skincare post, I started breaking out on my cheeks a few months ago. I had never been one to spontaneously break out before, and if I did, those lovely pimples only took up real estate on my forehead. But for some reason, housing costs on my face plummeted and soon enough, it was a full-blown zit city.
At first, I thought it was stress. I had just ran the Nashville marathon, which was the toughest race I have ever faced so far due to endless hills and a determination to break 4 hours. We were also elbow-deep in the decision to move down South. Work was crazy, life was crazy, so my face was crazy. Fair enough.
Then we actually did move down South. Between packing, driving eight hours, unpacking and a neck sprain thrown in the mix right as I opened the first box…I was still stressed. Pimple City partied on.
Then we had a summer full weddings, bachelorette parties, showers, birthdays, family reunions, marathons, half marathons etc…I have been in an airplane more than I have been in our apartment. And while my skin cleared up for a few days here and there, it was clear that they were just on vacation, too. Sure enough, they came back in troves. What the!?!
Finally, I thought I stumbled on the accuser. I had been breaking out since April, and while I hadn't changed my diet, I had changed my hair product. And my hair product touches my face! Ah-HA, I AM A GENIUS!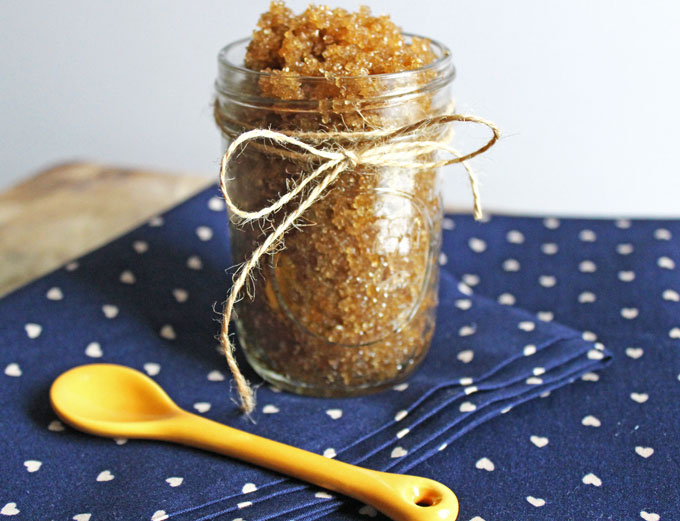 So I stopped using the hair product. But since I still couldn't pinpoint the exact ingredient that was causing the breakouts, I declared a cease-fire with all store-bought products. And while I had already made the switch to more natural, paraben-free and chemical-free products, I knew I had to drop everything in order to drive out the land of pimples and reclaim my land of clear skin. I was going to figure this thing out once and for all, and I was going to do it the same way I figured out my diet: Take out all confusion and processed stuff and stick with the real-deal, whole-ingredient products. Those with no "ingredient label."
So, with a stellar line-up of natural products (post coming soon!) I went full-out hippie chick and have loved every minute of it. My skin is, too…my face is clearing up, my complexion is brighter and my skin feels soft and full of moisture. PIMPLES, GET OFF MY LAWN!
But just when I thought my new all-natural skin life couldn't get any better, it did. While researching DIY skin care, I stumbled across a few blogs (shout out to Vegan Housewives and Wellness Mama) with coconut oil sugar scrub recipes. It sounded pretty easy (and delicious) and with meshing a few recipes together, I had all of the ingredients on hand. Coconut oil? Check. Turbanido sugar? Check. Honey? Check. Vitamin E tablets? Hmm, I think I bought them last year, they have to be in this drawer somewh…CHECK!
I got to work in the kitchen, mixed up a big batch of it and immediately ran upstairs to test it out. And while I may have lost half of it in the sink (it is a bit messy at first, especially when you think you need a palm full) I immediately fell hard for this glorious concoction. The smell, the texture, the way my skin instantly felt rejuvenated and pumped full of life…I'm telling you folks, I may have hugged the mason jar after I used it. I might still hug it every day.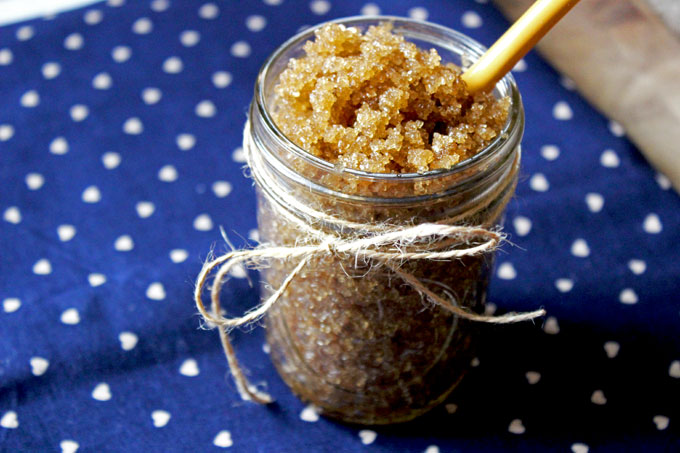 Here's the breakdown: the sugar exfoliates your skin, removing any dead skin, the honey targets any blemishes and impurities with it's natural antibacterial properties (along with minimizing pores and doing some serious anti-aging work!), the vitamin E works as an antioxidant that helps to protect and repair skin and the coconut oil is going to moisturize your skin, plumping it up to be smooth as buttah.
The result: your all-in-one, kick-ass, all-natural and all-heavenly skincare product that is essentially living in your cupboard. Not sure if you can tell by now, but I just love it.
And since it leaves my face smelling a bit more delicious then say, rosewater (I know many people like the smelling like roses, but according to Matt, it makes me smell like a senior citizen. Or, well, as OutKast put it), it's safe to say that Matt loves it, too.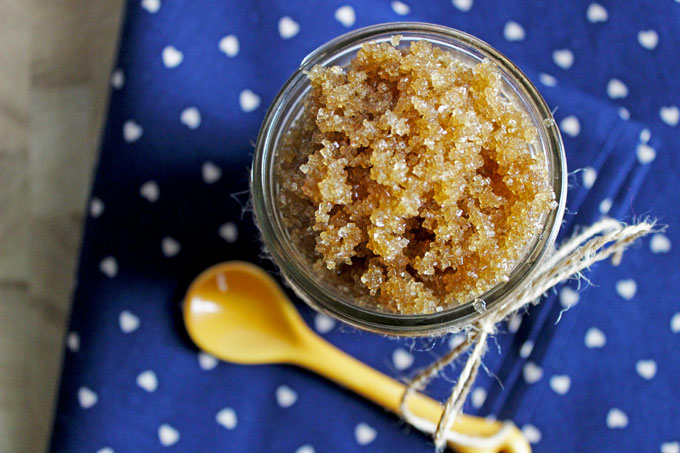 Coconut Oil Sugar Scrub
Ingredients:
1/2 cup coconut oil
1 cup turbinado sugar (you could also use brown sugar for a softer scrub, or do 1/2 cup turbinado and 1/2 cup brown sugar)
1 tablespoon honey
2-3 vitamin E gel capsules
Mason jar or other container
Directions:
Melt coconut oil in a pan on the stove or in a microwave-safe bowl.
While coconut oil is melting, pour sugar into a medium-sized bowl.
Pour melted coconut oil and honey over sugar.
Puncture vitamin E capsules with a knife (be careful!) and squeeze out the vitamin E gel. Discard the capsule shell.
Mix it up! Stir well until the oil/honey/vitamin E mix is absorbed by the sugar.
Pour into mason jar or other sealed container.
Run to your bathroom sink and slab it on immediately!
To Use:
Wet your face with warm water.
Scoop out a teaspoon-sized amount with your fingertips and massage onto face. (The oil will settle to the bottom of the jar, so just hold jar under warm water for 30-60 seconds and then stir contents evenly before applying to your face.*) Definitely do this over your sink as the extra sugar crystals tend to sprinkle themselves around!
Massage all over face for 1-2 minutes. I usually massage it over my face for a minute and then let it sit for 30 seconds or so. (While I let it sit, I massage my hands with the extra scrub left on them!)
Using your hands, rinse with water and continue to massage your face as your rinse to get that oil absorbed into your skin. It may feel greasy at first but once your dry your face it will feel super smooth! (Also, make sure you get all of the sugar crystals off…I have been known to find them along my hairline five hours after I washed my face. I'm so cool)
Pat dry with clean towel.
Admire new, glowing skin. While hugging jar of coconut sugar scrub.
*As I mentioned above, the oil tends to settle in the bottom of the jar after it sits for awhile. Therefore, before each use, run your jar or container under hot water for 30 seconds and then using a spoon or butter knife, stir it up so that all of the sugar crystals become gloriously coated again. And yes, this means that I now keep a butter knife in our bathroom. Watch out!
I started using this scrub just once a day but after seeing the results/becoming obsessed, I can't help but use it some days in the morning and at night. And sometimes once in the afternoon. Yes, my life is that exhilerating.
Please please please make this scrub this weekend and let me know what you think! I promise, it will trump any other weekend plans you had. Unless your plans involve hanging out with this kid. I "seriously" love him. Apparently.