---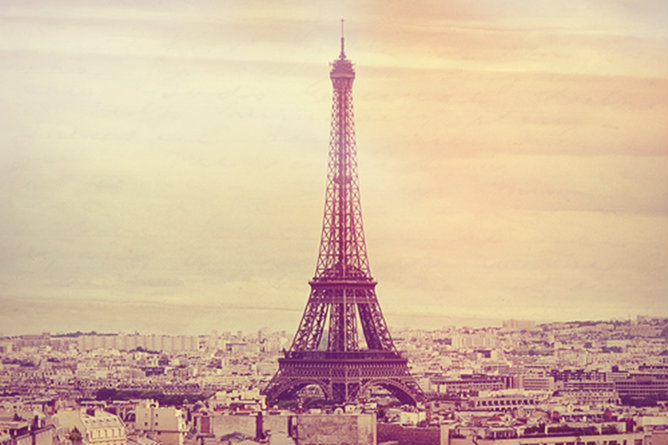 Tap tap tap….hello? Is this thing on? Is there anybody out there still reading this blog?
Y'all, I've been a busy bird (also, how natural did that "y'all" come out? I think people are starting to pick up the Southern vibe I'm putting down). I started a new job two and a half weeks ago, and since then my head has been swirling, my yoga mat has been sweaty and my alarm clock has been singing. I haven't had the time to do much else other than run, shower, work, eat and shavasana. Namaste, reality. It has been exhilarating and exhausting all at once, but I am really embracing the shaking out of old routines and the learning curve that comes with adapting to new ones.
That said, I'm throwing a big adventure into the mix – we are headed to Europe in two weeks! We have been planning this trip for a year, and it is finally – finally! – coming to life. Alas, the fact that my to-do list is getting longer while my days are getting shorter is starting to freak.me.out. Like many wedding nightmares I had a few years ago, I am starting to have vacation nightmares. For instance, last night (after diving into Hemingway's "A Moveable Feast" for the second time) I had a dream that we spent four days in Paris and yet somehow forgot to hit all of the spots on our itinerary until the very last day. I actually think Tatie himself appeared at one point, severely disappointed in my allotment of time. (Out of all of the cities on our itinerary, Paris is the place where my heart might explode, as my favorite artists – Picasso! Degas! Renoir! Monet! Modigliani! –  and favorite writers – Hemingway! T.S. Eliot! F. Scott Fitzgerald! Gertrude Stein! – called it home. Not to mention it is one living, breathing muse of all of my favorite paintings by my said favorite artists. Basically I'm going to sit on those "Midnight in Paris" steps and pray that an old car swings by to scoop me to the 1920s.)
It is now my #1 mission to squeeze "Mission: Europe" planning sessions into every free moment I have. Which isn't many.
So…you fine folks that are still reading this, I need your help. If you have traveled around Europe to any or all of the following cities: Brussels, Bruges, Amsterdam, Paris, Lucerne, Prague or Munich, I need you to tell me anything and everything about your time spent there. Favorite museums, cafes, parks, benches to sit on, crepes to devour, etc. I want to know all of the traveler things! Especially those small, almost hidden treasures that make the big picture all the more worthwhile. I want to remember each city that we visit for its culture way more than its travel book highlights. The scenes over the sights, the ambiance over the attractions, cheeses over the churches, if you will. A lot of cheese. And Champagne. And croissants. And pomme frites….
Image via